CBS RENOVATIONS - HOME EXTENSIONS
Construction of a home extension in the Netherlands (Hilversum, Amersfoort, Almere, Utrecht, Amsterdam)
A magnificent design, thoughtful architectural solution and quality construction of your home extension.
CBS Renovation offers you a complete concept consisting of design, architectural support, implementation and advice throughout the project. The space of your living space can be enlarged making it more spacious, lighter and multifunctional. Our team of designers, architects and builders will make every effort to translate your wishes into reality, at very competitive prices, with high quality and on time.
Our services
Our company provides a wide range of construction and renovation services, including construction of your home extension. In general, the construction process starts with clarification of the customer's wishes, during which we also provide an advice on construction and use of materials. Based on the received and agreed information, we can develop a design and submit documents for obtaining a building permit, if necessary. Afterwards, we start constructing your extension and possibly renovating your home.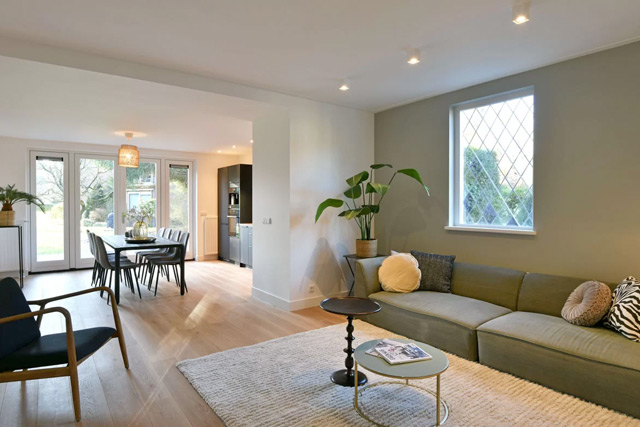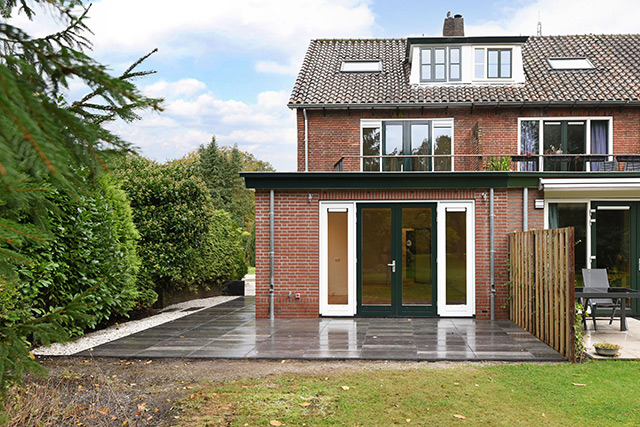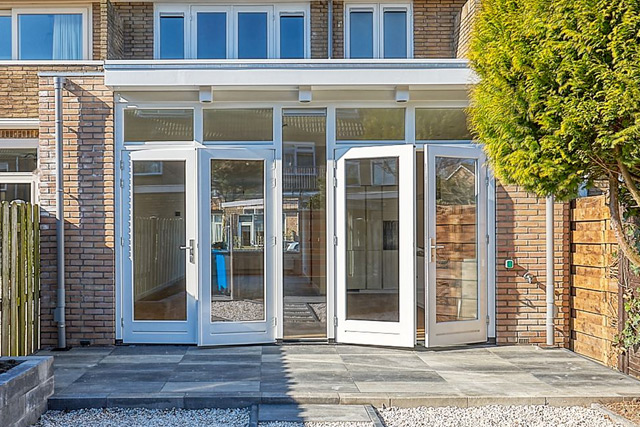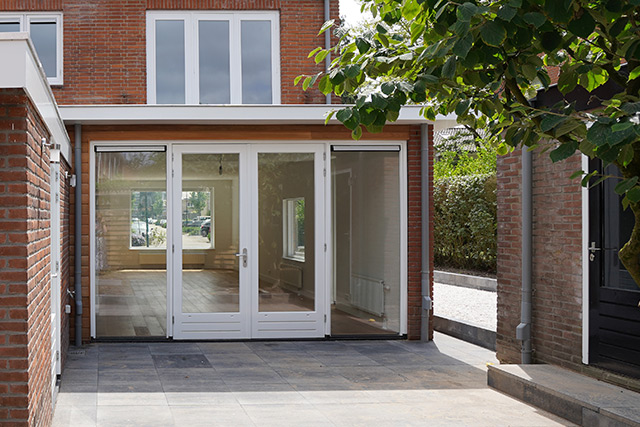 One of the home extension project accomplished by our company. Indoor and outdoor extension views.
Design and building permit
We offer a variety of home extension projects with a choice of roofing materials, including real tile roofing, rolled roofing materials and steel roofing panels. Based on your wishes, our team of experienced craftsmen will help you choose the models of windows, skylights and doors for your extension or home renovation, as well as the material for their manufacture (PVC, wood or aluminum). In addition, we will offer you options for flooring and underfloor heating, as well as exterior and interior finishing works. Building permit for the construction of extensions is not required in certain cases, however, if needed, we can provide the necessary assistance by drawing up architectural drawings, applying and contacting the municipal authorities.
Construction of a home extension
In most cases, the construction of an extension consists of the following stages, which may differ depending on the choice of the type of extension and materials, as well as wishes of the customer:
Dismantling and preparatory work

Laying the foundation (creating a strip foundation or driving-in of piles and then concrete pouring)

Basement insulation and ventilation

Concrete floor construction

Reinforcing facade and installing steel trusses and columns

Fire protection of steel beams and columns

Installing wooden door frames and windows

Installing drainage pipes for draining rainwater

Installing wooden frame walls and their insulation

Dry-lining with OSB and drywall

Masonry of exterior walls

Constructing a wooden roof structure and its insulation

Installing drywall on a wooden frame

Roofing works

Connecting the drainage system with drainpipes

Electric installation work

Installing heating radiators

Plastering work

Laying laminate and installing skirting boards

Painting walls and ceilings of the extension
The cost of constructing a home extension
Undoubtedly, when you are planning to expand your living space, its cost plays an important role.
Based on our experience, we can conclude that the approximate cost of the construction of a home extension, including materials and VAT, is € 600 – 1200 per m3.
The assessment of costs is influenced by such factors, like area of the extension and its model; quantity, size and material of windows and doors; roof and foundation, underfloor heating, as well as the types of lighting and the choice of finishing materials.
Based on your budget and wishes, you can choose an optimal extension model and selection of materials. Our company will be able to help you with your choice of extension and make an estimate of the cost of work and materials.
Some of the benefits of working with us:
Increasing a value of your home

Creating a bright living and functional space area

Use of the highest quality materials

Complex construction by one company

Maintenance and architectural supervision
Warranty for the work performed

Competitive prices

Completion of work on schedule

A wide variety of designs tailored to your individual needs
Frequently asked questions and answers
We make every effort to ensure that information about our services is accessible and understandable. On this page you will find the most frequently asked questions. If you have any questions, please contact us by using the contact form.
When is a building permit required?
Home extensions up to 4 meters are generally not subject to a permit. In the meantime, you can apply for a permit if your home is located in a protected urban area, is a municipal or national monument or has a municipal ordinance. Our company can request for free the information about existing restrictions for you.
Can CBS Renovation apply for a building permit?
Our company works together with architectural firms that can apply for an environmental permit on your behalf. The cost of this service will be discussed with you in advance.
Is permission from neighbors or apartment owners required for the construction of an extension?
As a rule, permission for the construction of an extension is not required, but it is advisable to consult before the start, because the extension may affect their interests. If your home is affiliated with an Owners' Association, prior permission from the other members of the Association (VvE) is required.
What effects on the duration of the work?
The timing of the work depends on the duration of the process of filing and reviewing the application for a building permit. The application is considered by the municipality within 8 weeks, which can be extended by the municipality once for 6 weeks. We can't start construction until we obtain the permission. When ordering new windows, please note that manufacturing and delivery takes 5-8 weeks.
We cover a broad spectrum of design & architectural projects
This selection of projects provides an insight into the diverse range of projects
that have both challenged and excited us in equal measure.
We are ready to start your project
CBS Renovation offers a flexible architectural and interior design services, offering a tailored approach to complement your vision for your home improvement project. Call us to find out how.
Application Form
We will contact you within 24 hours
How to contact us
If you've got questions send us a message or call us