We renovate every aspect of a space
in a unique way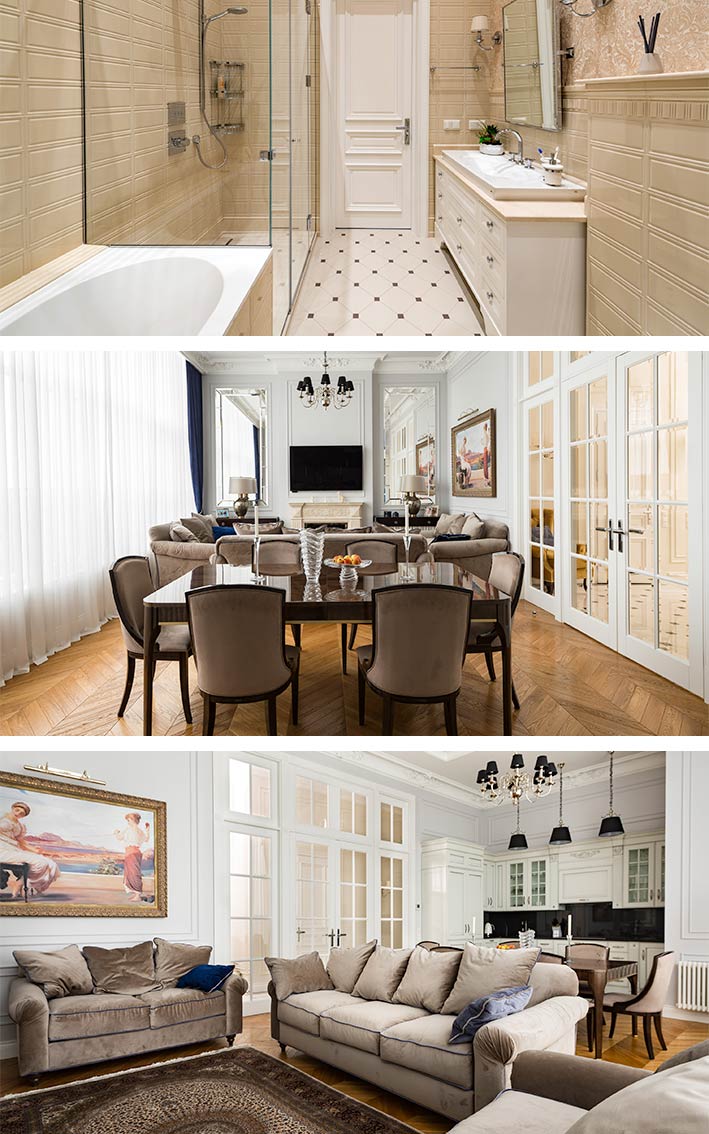 Welcome to CBS Renovation, a contractor and renovator with local and international experience you can rely on.
Our professional and customer-friendly building company is using modern working methods provides us with a reputation of a reliable and solid contractor in the field of new construction and renovations. The professional roots of the company founders stem from 1995.
CBS Renovation has a team of experienced and skilled specialists at its disposal who are perfectly ready to execute and complete all kinds of complex renovation and building assignments for its customers.
Range of services
We offer a very extensive variety of renovation and construction services:
Carrying out dismantling and installation work.
Installing underfloor heating.
Carpentry work.
Installation of plumbing.
Carrying out of communications.
Expansion of the living space.
If you need to repair house, apartment so then you can approach us for almost any job and requests. Our  design and construction company We offer our customers a total package consisting of tailor-made advice and solution, a clear and transparent price quotation and the execution of the work with utmost attention. We strive to deliver the highest quality of work within a short period of time.
With us you can order turnkey repairs, when you come back home, you won't recognize your apartments. They will be made in a strictly agreed design, taking into account your preferences. Our remodeling contractor will control the quality of work.
We also remodel old buildings, returning them to their original appearance. This is true for buildings of historical significance. For us it is not a problem to build construction of any complexity. Before work commences we are sure to do a soil survey, in order to avoid shrinkage of the building. Geological survey is obligatory, because it will guarantee in the future the safety of the occupants of the house.
CONSTRUCTION OF A HOME EXTENSION
A magnificent design, thoughtful architectural solution and quality construction of your home extension
CBS Renovation offers you a complete concept consisting of design, architectural support, implementation and advice throughout the project. The space of your living space can be enlarged making it more spacious, lighter and multifunctional. Our team of designers, architects and builders will make every effort to translate your wishes into reality, at very competitive prices, with high quality and on time.
Our services
Our company provides a wide range of construction and renovation services, including construction of your home extension. In general, the construction process starts with clarification of the customer's wishes, during which we also provide an advice on construction and use of materials. Based on the received and agreed information, we can develop a design and submit documents for obtaining a building permit, if necessary. Afterwards, we start constructing your extension and possibly renovating your home.
Design and building permit
We offer a variety of home extension projects with a choice of roofing materials, including real tile roofing, rolled roofing materials and steel roofing panels. Based on your wishes, our team of experienced craftsmen will help you choose the models of windows, skylights and doors for your extension or home renovation, as well as the material for their manufacture (PVC, wood or aluminum). In addition, we will offer you options for flooring and underfloor heating, as well as exterior and interior finishing works. Building permit for the construction of extensions is not required in certain cases, however, if needed, we can provide the necessary assistance by drawing up architectural drawings, applying and contacting the municipal authorities. 
CBS Renovation work in the Netherlands in cities:
CBS Renovation specializes in package renovation,
rebuilding and new constructions
Our work activities among others consist of:
Advantages of cooperation
By maintaining regular and intensive contact with our customers, with whom in the course of the works the progress is discussed in detail, we ensure that customer wishes are listened to and met. We consider having satisfied customers during the entire construction or renovation period as our most important priority.
Our firm employs a professional designer, who together with the building contractor will create a masterpiece. Construction of buildings and repairs are carried out in all existing styles. To begin with, we create a project on paper, and later transferred to 3D modeling, allowing customers to consider in detail every corner of the building and interior.
In the process of designing, you can make adjustments, which will be checked by the construction contractor, who knows his business very well. After all, during the construction of the building should take into account not only the wishes of the client, but also the technical process.
How to know the cost of works?
To find out the preliminary cost of the works, you can leave an application on the company's website, specifying your data and the type of work to be done. Our specialist will contact you and make a preliminary estimate. You will know the exact cost of the service only after we check the site. After all, you may need additional types of work on the strengthening of walls, replacement of windows, roof overlap.
Guarantee
To make sure of the company's professionalism you can see the photos of our projects on our website. For construction and repair we use only high quality and safe materials with long service life. Our reputation, earned over the years, is important to us. That is why we provide a warranty on all our work.
Before we start work, we always conclude a contract with the client and always adhere to deadlines. Approximately half of our orders are for regular customers. This is due to the fact that we, unlike other companies, keep optimal prices and deliver high quality work. Our company is interested in long-term cooperation and provides an individual approach to each customer.
How to order a service
To order the service, you need to contact us in a convenient way. Our local contractor will come to you at the appointed time to inspect the facility. After discussing all the nuances of construction and repair and drawing up a project, we will get down to work. The cost depends on the materials used, technical resources and complexity of the project. We always try to keep within the budget of the client, so we offer affordable options.
After our civil performs the work, and the client accepts it, the calculation takes place. We work with legal and physical persons, so we issue all necessary documents.
WHAT SETS OUR COMPANY APART?
We provide design, package renovation,
building, and construction services
We provide personalized services to our clients through the committed efforts of our experienced professional staff,
our skilled and integrated group of contractors and designers, each sharing a common goal, to achieve client's satisfaction.
CBS RENOVATION IN THE NETHERLANDS
We perform all types of property maintenance and repair
We have the expertise to protect the value of your property with our services. We take pride in delivering quality services that exceed the expectations of our clients.
We are ready to start your project
CBS Renovation offers a flexible architectural and interior design services,
offering a tailored approach to complement your vision for your home improvement project.
We are happy to make a cost estimate without any obligation
We will contact you within 24 hours.
If you've got questions send us a message or call us.